TCR Australia appoints experienced category manager for inaugural season
The Australian Racing Group is pleased to confirm the appointment of experienced category manager Liam Curkpatrick to the team for the 2019 TCR Australia Series.
Curkpatrick has a rich history in the management of Australian motorsport categories, including his prominent role in the Super3 Series, which he helped nurture from its formative years as the 'V8 Touring Car' Series for non-registered V8 Supercars, to now being officially aligned with the Supercars Championship.
Curkpatrick has also been employed as category manager for the National Sports Sedans Series and the Australian Prototype Series, and was pivotal in the emergence of the Shannons Nationals in an operational role.
His father, Rob Curkpatrick, also has a distinguished past in motorsport administration, having been the director of the Shannons Nationals from its inception in 2006 before it was bought by CAMS in 2015.
Curkpatrick will start with immediate effect and will be the touch point for TCR Australia teams and competitors.
Also, as part of the TCR Australia partnership with CAMS, Jamie Augustine has been confirmed as the technical and sporting manager for TCR Australia.
Augustine, the national category technical regulation manager for CAMS, is a former engineer at MOTEC and race driver in his own right.
The opening round of the 2019 TCR Australia Series will be held at Sydney Motorsport Park on May 17-19. All TCR Australia races will be broadcast live, free and in HD on SBS.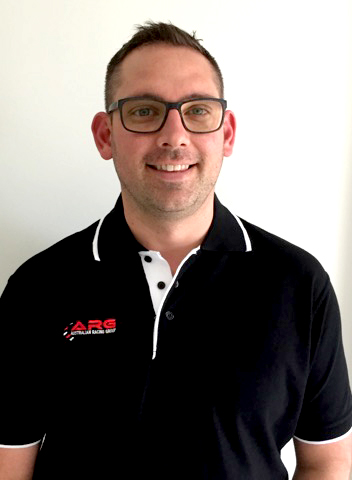 Liam Curkpatrick
Category manager, TCR Australia
"I'm thrilled to be a part of the TCR Australia Series. It's a brand-new category with loads of potential and I'm really keen to get it started and growing," said Liam Curkpatrick.
"It's a type of racing that is so positive for Australian motorsport. For me, to be involved at the ground level is an honour.
"The style of car and the type of racing that it produces is a big draw card. The fact that the championship is based on balance of performance (BOP) means that anyone can fight for the wins, regardless of the amount of budget that they bring to the table.
"The best teams and drivers will win, of course, but the BOP will mean a very even playing field.
"The price point for the competitors is very competitive too. What they will get for their money is unreal. It offers really good bang for their buck, and the recent broadcast deal with SBS is an absolute win for all."