Category manager confirmed for TCR New Zealand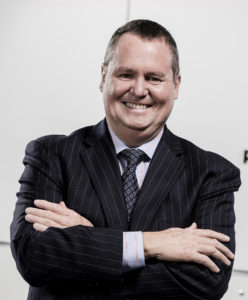 Experienced automotive and motorsport identity Grant Smith has been confirmed as the category manager for the all-new TCR New Zealand Championship.
Smith will be the point of contact for all TCR New Zealand enquiries and entrants for the inaugural championship, set to kick off early next year.
It was confirmed two weeks ago that MotorSport New Zealand has awarded ANZ Motorsport Group, a sister company to the Australian Racing Group, the commercial and promotional rights to the TCR New Zealand Championship – the same group that has the rights to the TCR Australia Series.
Smith has over 40 years' experience in the automotive industry in New Zealand, Germany and Hong Kong as CEO of numerous automotive brands and corporations
Smith introduced the Porsche GT3 Cup Challenge series to New Zealand during the late 2000s, one of only 14 official series worldwide recognised by Porsche Motorsport. During that period, he developed the one-make class into become one of the premier categories in NZ motorsport.
The short-term tasks for Smith will be to sound out competitors that already have TCR-eligible cars in New Zealand, plus seek new competitors, new cars and finalise a championship calendar on the MotorSport NZ Premier Race Championships which are currently managed by event promotor Speed Works Events Ltd.
The TCR New Zealand Championship will kick off early in 2020, with a calendar to be confirmed in due course.
QUOTES
Grant Smith
Category Manager, TCR New Zealand
"I am really excited to be part of the TCR New Zealand Championship. It's a great opportunity to launch a brand-new category of motor racing into New Zealand which has amazing potential to grow quickly," said Grant Smith.
"The great thing about TCR is that it is a worldwide category with global technical rules in which ultimately the best drivers will succeed. And the balance of performance (BOP) means that anyone can fight for the wins regardless of the brand they are driving.
"TCR New Zealand will offer competitors and investors alike a wonderful opportunity to get involved in the premier touring car championship in New Zealand, and the opportunity to compete worldwide."
Matt Braid
Director, Australian Racing Group
"It is a pleasure to welcome Grant Smith to the TCR New Zealand team," said Matt Braid.
"Grant's appointment was a high priority for us, and it's great to have someone who is so well credentialed in the industry to spearhead the program in New Zealand.
"There is a lot to do in a short space of time, however, we are confident that the globally-recgonised TCR product is the right fit for New Zealand, and that Grant is also the perfect fit for the task at hand.
"We are looking forward to working closely with him on all facets of the New Zealand championship, including the creation of a robust calendar and a strong entry list for the first season."