F3 young gun set for Hyundai TCR test at Winton Raceway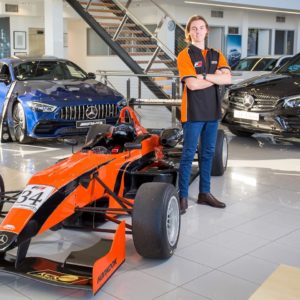 Formula 3 driver Rielly Brook is one of the first drivers to commit to the TCR Australia test day at Winton Raceway next month.
In a bid to give a broad range of drivers the opportunity to sample the two litre touring cars, series organisers Australian Racing Group have implemented a test and evaluation day, allowing drivers of all skill levels to have their chance behind the wheel.
Brook has experience in Improved Production and Formula 3 and is keen to get a first hand feel for the front-wheel drive cars.
Brook will drive one of HMO Customer Racing's Hyundai i30 Ns and is excited for the test on Monday, September 2.
"I'm really looking forward to having my first test in a TCR car at Winton," said Brook.
"I've spent the last season in Formula 3 cars, so the touring car will be slightly different, however, I've have some experience in front wheel drive cars, driving an Improved Production Alfa Romeo Giulietta at state level in 2018.
"TCR has proven to be a strong category, so I thought that a test like this will be the best way for me to help me make the right choice for the next step in my career."
For more information on how to get involved in the Winton test day, email category manager Liam Curkpatrick >> liam@australianracinggroup.com.au