Dylan O'Keeffe expands on his sim racing program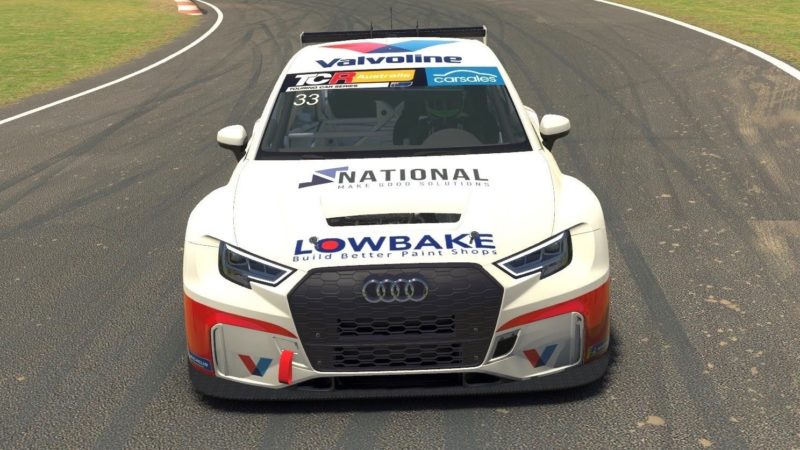 The COVID-19 pandemic may have caused real-life motor racing events across Australia and the world to grind to a halt, but it hasn't stopped Garry Rogers Motorsport TCR Australia racing driver Dylan O'Keeffe, who has turned to the virtual world to fulfil his need for speed.
O'Keeffe has confirmed he will be entering the Australian Racing Group (ARG) eSports Cup, an online racing series exclusively for real-life racing drivers from categories such as TCR, S5000, Trans Am Series and V8 Touring Cars.
The experience of virtual racing is not new for O'Keeffe, who has already been using a purpose-built simulator, based at his Melbourne home, as part of his preparation for real-life competition. But the 22-year-old said online racing will take on a heightened level of importance with so many real-life motorsport events being postponed or cancelled.
"Over the last 12 months or so, I had already been doing more and more sim racing, partly because it's good practice for the real world and partly because it's a lot of fun," O'Keeffe said.
"But now we can't race in real life for a while, sim racing is going to explode in popularity. Not only will there be more participants, there will also be more people tuning in to watch."
The ARG eSports Cup will be contested upon the industry-standard iRacing platform and will feature weekly rounds (on Thursday evenings) at a variety of tracks around the world. Vehicles will alternate each week between the Audi RS3 TCR and Dallara Formula 3 car.
The liveries for O'Keeffe's online race cars will closely resemble his Garry Rogers Motorsport Renault Megane TCR car, ensuring he will be easy to identify in the pack.
O'Keeffe said he is taking preparations for the eSports Cup just as seriously as he would in real life.
"The eSports Cup is going to be filled with racing drivers who haven't been on a track for a while, and they'll all be looking to channel their competitive urges – there's prize money on the line, so the competition is going to be fierce," O'Keeffe said.
"One of the benefits of sim racing is that you can do as much practice as you like, so I've been spending a lot of time on the simulator, making sure I'm as well-prepared as I can be.
"My prediction is there will be plenty of action, so it will be well worth people tuning in to watch."
The ARG eSports Cup kicks off this Thursday, 2 April and will be live streamed via the TCR Australia Facebook and YouTube pages.