Wall Racing cars revealed for carsales ARG eSport Cup
You can blink all you like … your eyes aren't deceiving you!
Here is the look of the two Wall Racing entries for the carsales ARG eSport Cup, kicking off this Thursday (April 2) at 8pm AEDT.
The iRacing software that is being used for the ARG Cup only features on TCR Series car – an Audi RS 3 LMS – hence the need to dress the German machine in the colours of Wall Racing Honda entries.
Honda driver Tony D'Alberto has elected to take on the role of commentator for the opening few rounds, allowing Wall Racing team member Tim McReynolds to take on the
Martin will drive the blue #24 example, with prominent backing from oil giant on his bonnet, just like his real-life TCR Australia Series entry.
D'Alberto says that he is interested to see how the ARG eSport Cup unfolds from the sideline before making his debut later in the season.
"This is a great initiative from ARG, and all of the other racing categories around the world to embrace the eSports world while real racing is on hold," said D'Alberto, who is also co-hosting the new podcast Parked Up (see below to listen to Episode 2).
"I've just got my simulator back from some mates, so I'm going to log a few laps and get back in the swing before I throw myself into the mix.
"I'm looking forward to calling the races first, get a feel for who I need to avoid out there and have some fun with it."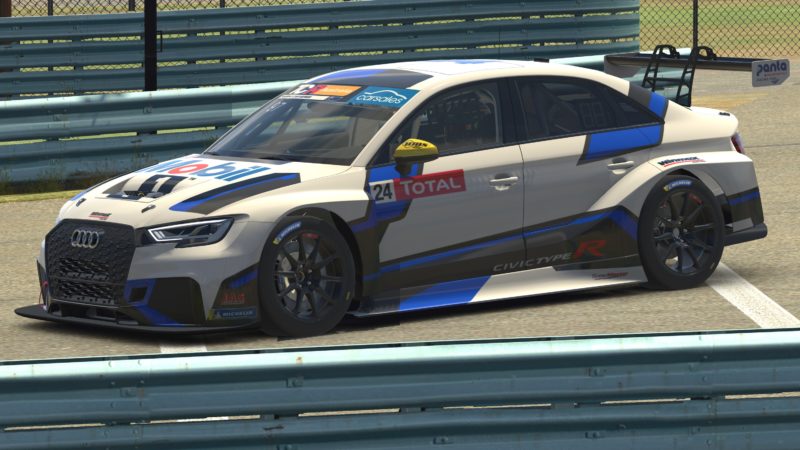 Martin says that he hasn't done much gaming in the past, but the ARG Cup has inspired him to get ready and prepared.
"As we speak, I'm driving an IndyCar at Le Mans … so not real useful practice!" said Martin.
"I haven't done a lot of simulator racing. I had a PlayStation, and I really liked it, but I've never done much with iRacing. The PC takes the whole thing to the next level. I was probably going to get into it eventually, but this has given my the inspiration to get it done.
"So my brother dropped off his PC and now I'm getting into to it and getting ready to race in the ARG Cup.
"I take all my racing serious, and this will be no different. Obviously, it will be light hearted but it's competition, so you want to win. I'm confident that everyone in the ARG Cup will take it pretty serious. I just hope there's no mass carnage.
"And really, it's a great way to keep interaction with fans while we can't do much else."
The opening round of the carsales ARG eSport Cup will be held at Mount Panorama, Bathurst, this Thursday, April 2.
See below for Episode 2 of Parked Up, featuring Honda Civic TCR driver Tony D'Alberto.