PlayStation hero Mat Simmons to compete in ARG eSport Cup
Mat Simmons will compete in the carsales ARG eSport Cup, starting tomorrow night.
Simmons burst onto the local racing scene in 2015, winning the GT Academy competition and earning a professional motor racing career with Nissan.
His prize ultimately saw him complete two full seasons in the Blancpain GT Endurance Series, driving a Nissan GT-R NISMO GT3.
Last year, Simmons contested the final round of the TCR Australia Series, driving one of Milldun Motorsport's Subaru WRX TCR entries at The Bend Motorsport Park.
Simmons will line-up for Milldun's eSport Cup team, with the team's S5000 driver Barton Mawer in the other seat.
The pair will compete in a Milldun livery that will depict the S5000 look that Mawer competed with at the Australian Grand Pri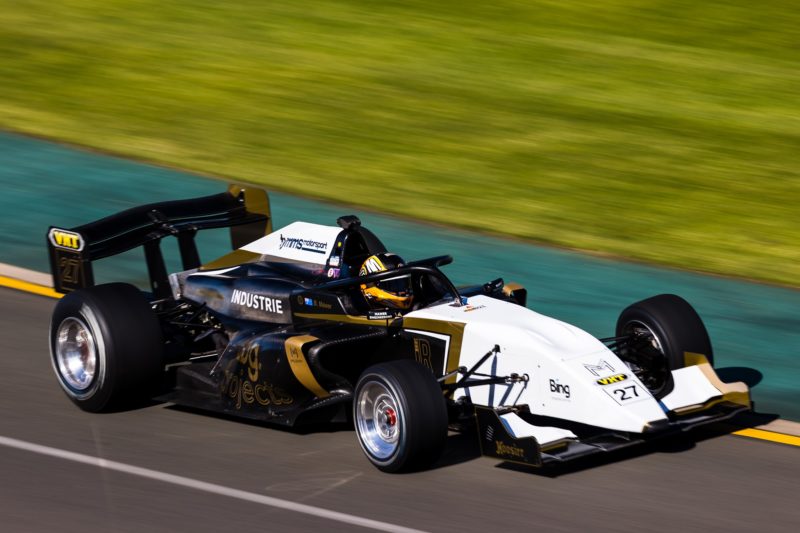 x.
The carsales ARG eSport Cup strictly prohibits 'pro sim' racers, however, Simmons' expertise is on PlayStations rather than iRacing.
He says that competing on iRacing, against a field of 50-plus real life drivers, is going to be a new challenge.
"It's really cool to be apart of the ARG eSport Cup," said Simmons.
"It's another positive for sim racing – providing a great alternative to enjoy racing while the real world is at a stand-still.
"I have been racing on sims for the last couple of years but not on iRacing. It is going to be really new for me, so I am looking forward to the challenge of not crashing in the first few rounds!
"For sure, I'm still aiming to get on the real TCR grid this year, whenever that may be. But for now, it's all about fun and offering up some entertainment tomorrow night."
Simmons' journey in the PlayStation world of virtual racing continues in the coming months. After  making the World Finals of the FIA Gran Turismo Championships last year, he is aiming to go all the way in the 2020 championship.
The carsales ARG eSport Cup will be broadcast live and free tomorrow night via the TCR Australia Facebook and YouTube channels.