Birthday drive granted to Ben Bargwanna at Zolder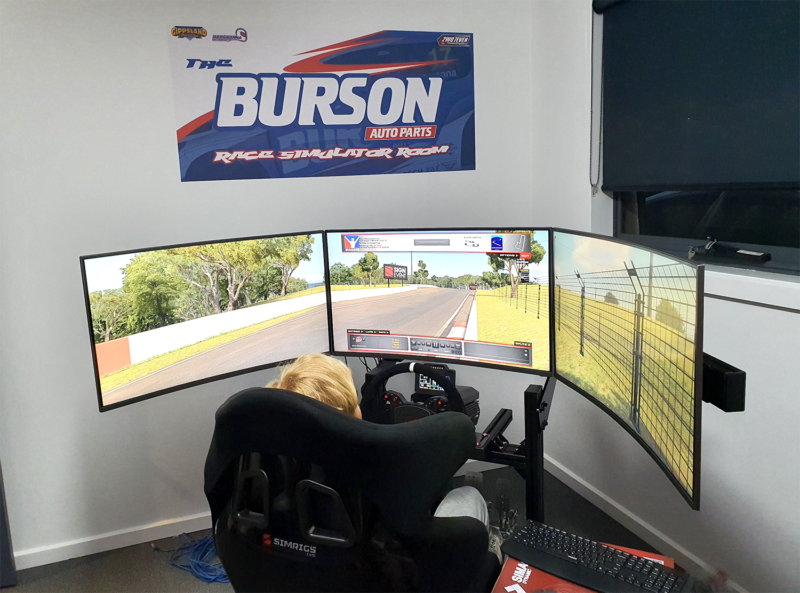 The Bargwanna family has elected to enter Ben Bargwanna in Round 2 of the carsales ARG eSport Cup at Zolder tomorrow night.
Ben contested the opening round at Bathurst, and was meant to hand the simulator over to his father Jason for Round 2. The event, however, falls on Ben's 19th birthday (tomorrow), and according to former Bathurst 1000 winner Jason, racing at Zolder was "the only thing he has asked for his birthday!"
Ben will drive the Burson Auto Parts entry, and after finishing 48th in the opening round after a rush to be ready, he is better prepared for Zolder.
"So far my introduction to the sim world has been incredibly fun," said the second-generation racer.
"Last week our sim arrived 30 minutes before practice kicked off for which left me with very little practice and a very uncomfortable setup.
"That's all fixed now and ready to go.
"I've got some practice in this last week and I'm feeling better this time.
"Dad was meant to jump in the seat this week but being my birthday the same tomorrow, he thought he would let me jump in … Also, I've been smoking him so he had no choice!"
Bargwanna will drive the Burson Auto Parts amongst a 40-car field. CLICK HERE for the full entry list.
The second round of the carsales ARG eSport Cup will kick off at 8pm AEST. The races will be broadcast on the TCR Australia YouTube and Facebook.
Check out a lap of the Zolder circuit below.