International TCR champion to make star appearance in ARG eSport Cup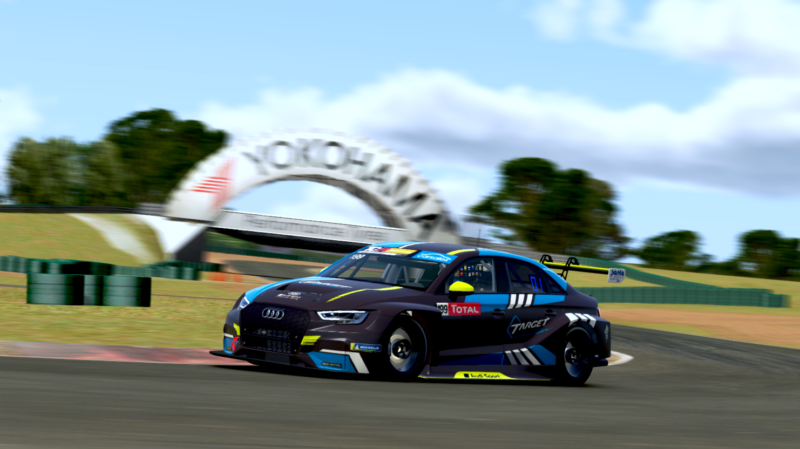 Multiple TCR series champion Josh Files will compete as the 'Star Driver' in Round 7 of the carsales ARG eSport Cup at Oran Park this evening.
Files will drive one of the Audi touring cars depicting the Target Competition livery that he used to win the TCR Europe series in a Hyundai i30 N last year.
The 29-year-old Brit has competed in various TCR series and championships since 2015, winning TCR Germany (2016 and 2017), TCR Middle East (2017) and TCR Europe (2019).
Files will be part of a huge 44 car field, with drivers from the Australian Racing Group suite of categories including TCR Australia, TCR New Zealand,  S5000, Touring Car Masters, Trans Am and the V8 Touring Car class.
Forty regular ARG drivers will take part, plus three wildcards and Files in his 'Star' entry.
Tonight's race, kicking off at 8pm AEST, is the seventh round of the series and will be held at the now defunct Oran Park Raceway circuit.
The famous south western Sydney venue was the established in 1962 before it closed its doors to racing in 2010. The land now inhabits over 5000 residents that enjoy schools, health car facilities and shopping centres on the former track and its surrounding grounds.
Before the track's closure, the iRacing software has accurately depicted the 2.62km layout, giving past and present racers the opportunity to 'virtually' compete in the natural amphitheatre layout.
Fans can watch live and free online on the TCR Australia Facebook and YouTube pages, as well as other supporting outlets.