Oliphant optimistic with Lynk & Co despite luckless weekend
Tom Oliphant was full of praise for the new Ashley Seward Motorsport's Lynk & Co after a promising debut at Phillip Island.
Running the car for the first time in the Supercheap Auto TCR Australia Series as part of the third round of the Shannons SpeedSeries, the British Touring Car Championship race winner piloted the new entry and was consistently one of the fastest cars on track all weekend long.
He was P2 in the first qualifying session, but ultimately qualified sixth after Q2 and then got promoted to fifth on the grid after someone else got a penalty, he then produced a strong recovery, which further exemplified the pace of the car until a tyre failure dampened the situation.
A comeback was also required after starting 11th in both races two and three, as the 32-year-old worked his way through the field with lap times on par with the leaders, eventually finishing in eighth and ninth respectively.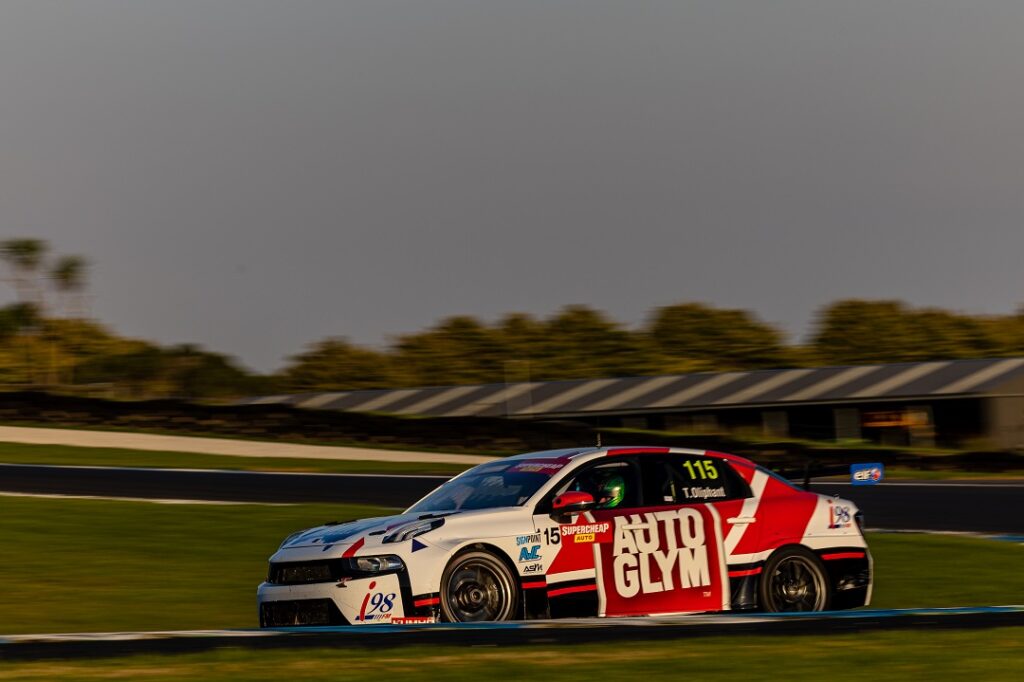 Despite the poor results on paper, Oliphant was impressed with the pace of Lynk & Co and further credited its drivability.
"First round out with a new car is always challenging, but overall, I'm really pleased with the speed the Lynk & Co showed, "Oliphant said.
"We didn't get as much running as we'd have liked at the test day, so we were still learning with each session this weekend. The team found a great setup for qualifying, and the car had the pace to be on the front row, I just didn't quite nail it in the second part of the session.
"The race starts did not help us, the Lynk & Co has a different way of getting off the line compared to the other cars, and we couldn't quite get it working with the usual method. I think we made it better in race three, but that was tough to determine because we got held up by a stalled car in front.
"Our race pace was incredibly quick, it was just tough to pass. We were one of the only cars that were able to consistently move forward after the opening lap. (Josh) Buchan won two races, but he couldn't get near us in race two, which says a lot about our car speed.
"The Lynk & Co rotates really well and felt very strong on the brakes so that gives me good confidence that we can be quick at the tighter circuits like Winton as well."
Oliphant and the Lynk & Co will be back in action at Race Winton at Winton Motor Raceway for the fourth round of the Shannons SpeedSeries on 9-11 June.